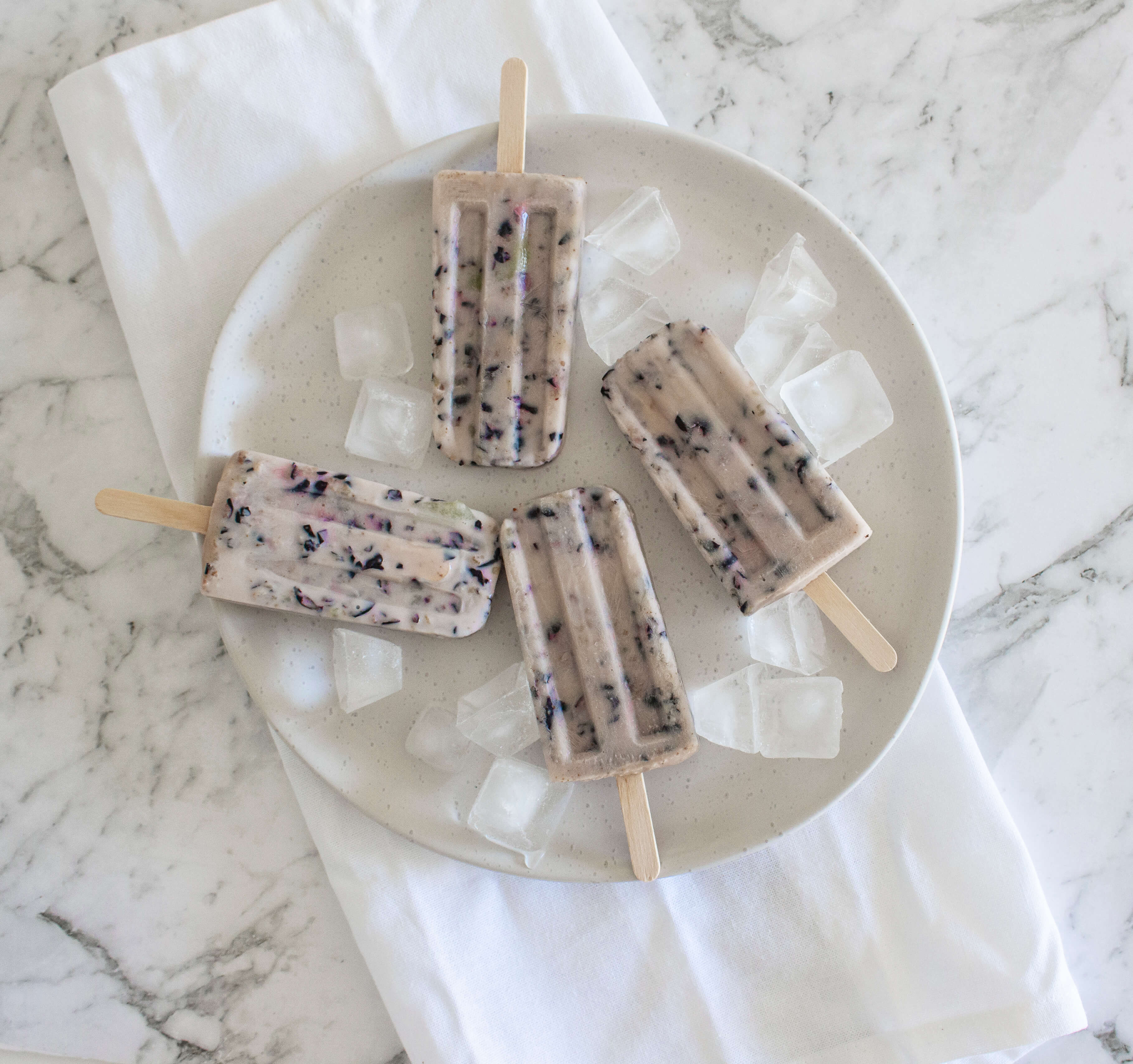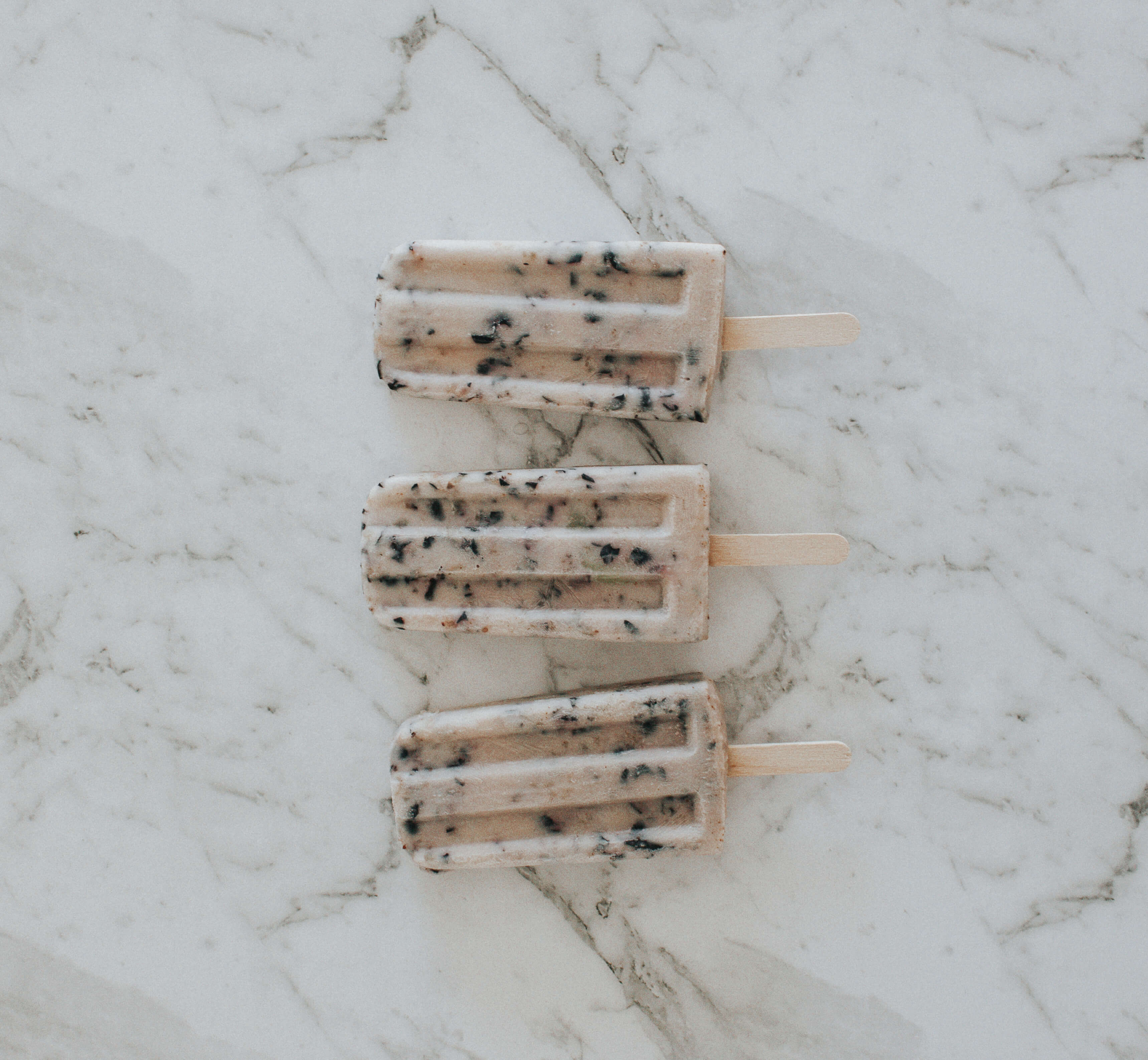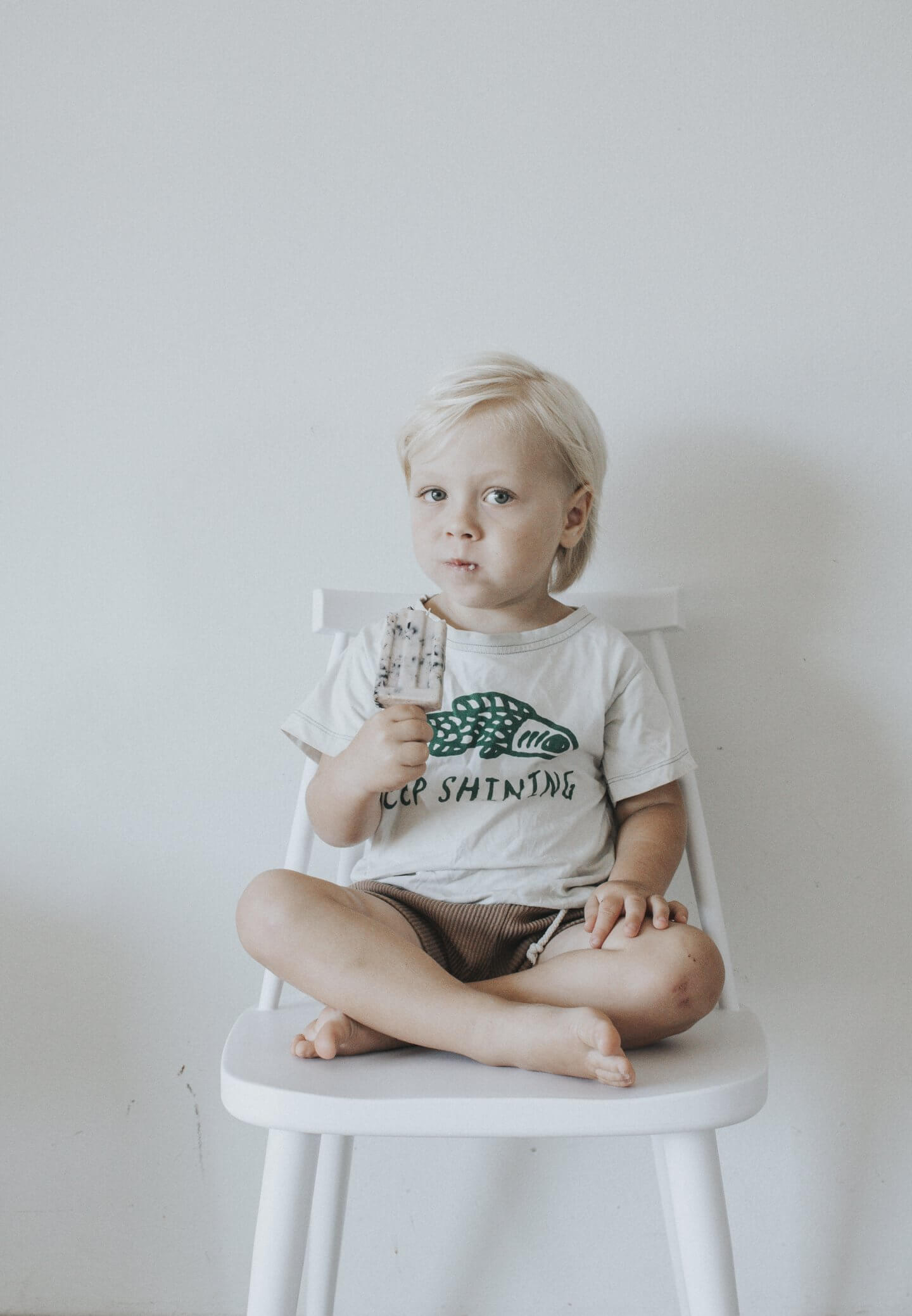 Blueberry Coconut Popsicles
Phoenix has been icy pole & popsicle obsessed this summer. It must be the heat and also a toddler thing. The best part of his addiction is that he doesn't even care what flavour they are OR what's inside them. He thinks he's getting a cold treat regardless… SO i'm definitely going to take advantage of this and sneak in all the things I want him to be eating that he is too picky to try. Find below the steps to make these creamy cold treats.
[Ingredients]
1 cup canned coconut milk
1/2 cup almond milk
3 tbsp maple syrup
1 cup blueberries
1 chopped kiwi
1 tsp vanilla extract
[To Make]
Blend coconut milk, almond milk, maple syrup and vanilla.
Add blueberries and kiwi and blend until roughly chopped.
Pour into popsicle moulds and freeze overnight.
Enjoy xx