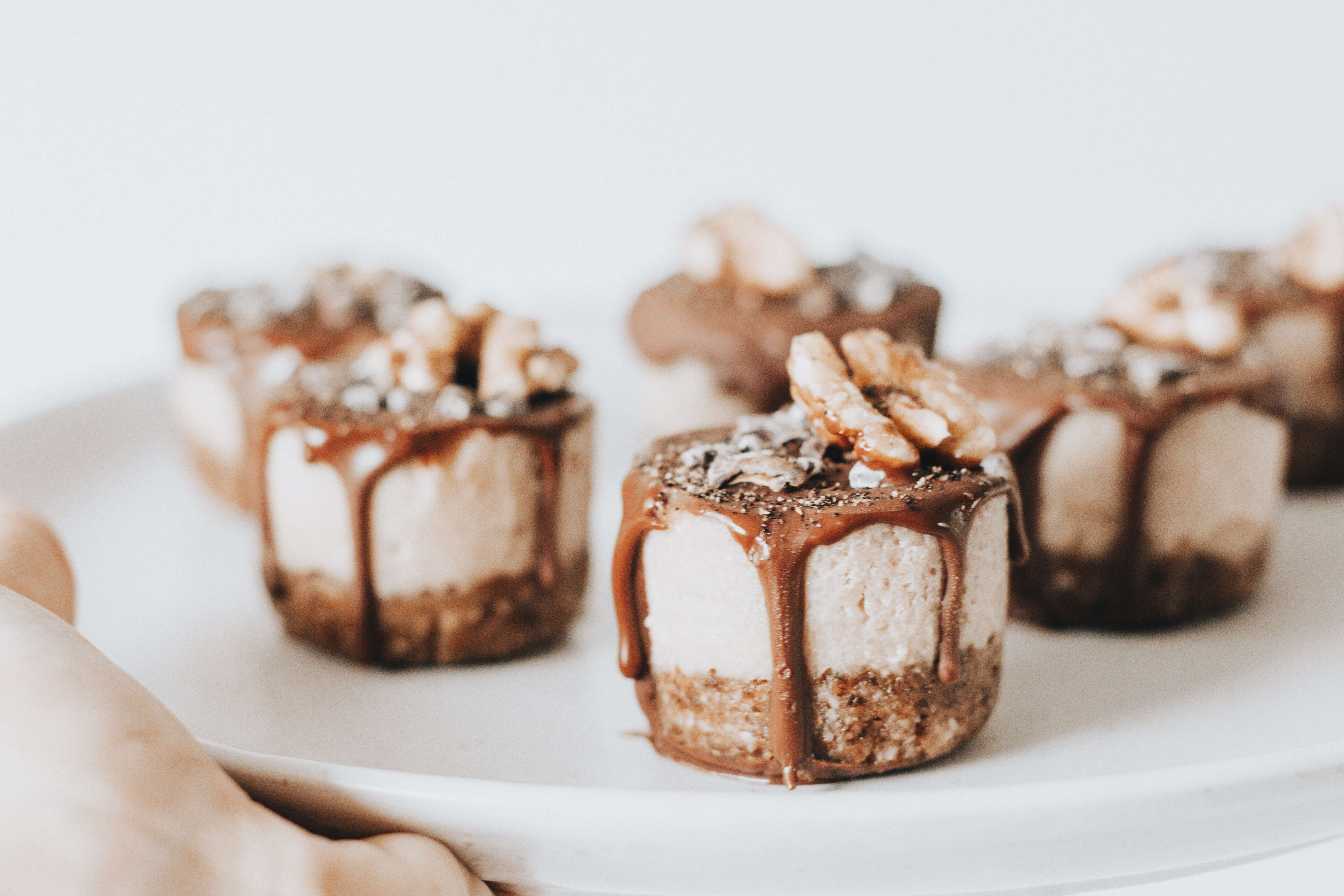 [Ingredients]
1/2 cup walnuts
1/2 cup almonds
1/4 cup pitted dates (soaked 10 minutes, then drained)
1 cup raw cashews (soaked 6 hours or overnight, then drained)
70g loving earth salted caramel chocolate
1/4 cup maple syrup
1 tsp vanilla
40g loving earth dark chocolate
1/2 tbsp coconut oil
2 tbsp cacao nibs
[To make]
Process walnuts, almonds and soaked dates on high until a crumb forms.
Press into silicon molds to form the crust.
Melt loving earth salted caramel chocolate over a double boiler.
Blend melted chocolate, cashews, maple syrup and vanilla until creamy.
Spoon and press into molds on top of the crust.
Freeze until firm.
Pop out of molds.
To create the icing – Melt dark chocolate and coconut oil together in a glass dish in boiling water.
Pour over top of each individual cake and garnish with chopped walnuts and cacao nibs.
Store in the refrigerator.
Enjoy.